Ground Work
Groundwork is usually the first and last trades that are performed on any site. Digging the ground, excavating and concreting the foundations have to be carried out correctly to ensure whatever is being built will stand the test of time.
It is imperative the right company is used to carry out this crucial work.
Having over 54 years in this industry, we specialise in groundwork for private, commercial, industrial and agricultural customers in the surrounding areas of Marlow including High Wycombe, Maidenhead, Slough, Aylesbury and Henley on Thames.
We are highly regarded in the groundwork industry and we pride ourselves on carrying out our comprehensive range of groundworks from our portfolio with professionalism and extensive knowledge, always focusing on the customers´ needs and their objectives:
Excavation works & Bulk excavation
Oversite
Site clearance
Demolition
Foundations
Underpinning
Brickwork
Footings
Concrete works
Drainage & Service runs
Patios & Paving
Walls & gates
Farm tracks
Basement & Reinforcements
Block & beam
Land drainage
Gabion wall
Fencing
Turfing
Cess pits & drainage
Muckaway
Rubbish clearance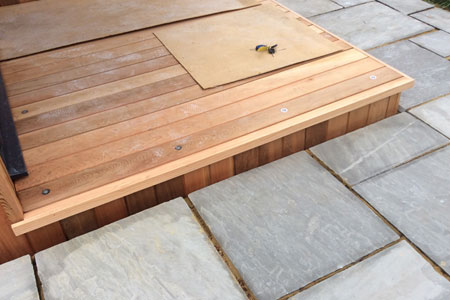 At FGD Services (Southern) Limited, we handle everything from initial telephone call through to site visit, marking out, discussions to make sure all of your requirements are met, through to the completion of the job. We also organize all of the muckaway and organise the delivery of the aggregates.
All of the groundwork is carried out by our own skilled workmen, we don't use subcontractors for any of the work. All of the equipment and machinery used is our own, this ensures that the costs are kept to a minimum, passing on any savings onto our customers.
No matter how big or small your project is, call in the experts at FGD Services (Southern) Ltd. We are fully insured and Health and Safety compliant, call us today on either 01628 659060 or 01494 809345.